Please follow the below steps for adding live applications from app stores:
1. Adding an app to mTraction can be done in either of the following ways:
In the Reports section of mTraction – Select the + button next to the apps drop-down at the top left corner.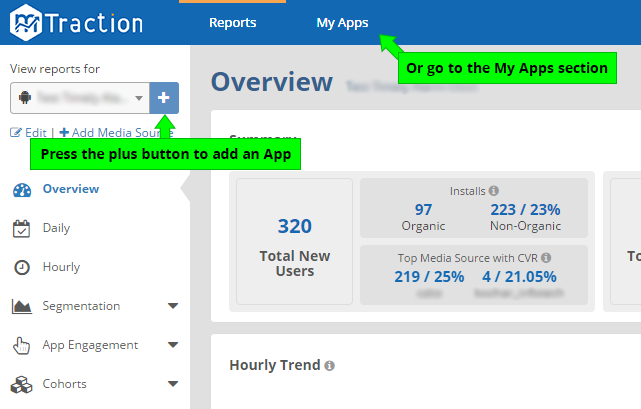 Alternatively, from the My Apps section of mTraction – Select + Add App button at the top right corner.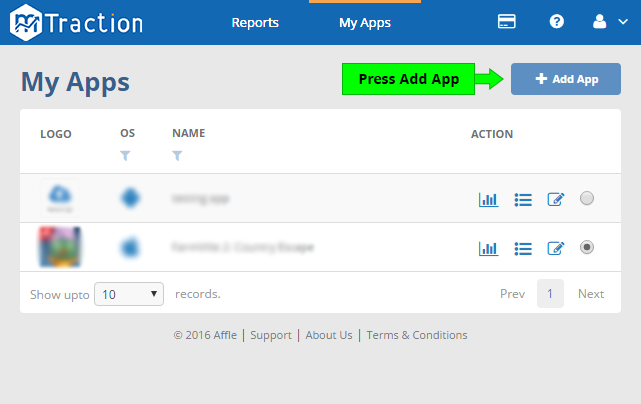 2. Search for your app in the respective app store, copy & paste the URL of your app in the App Store URL section of the Add Application wizard and hit the search button.
Note: Please make sure the app store URL complies with the formats below:
AndroidGoogle Play URL: https://play.google.com/store/apps/details?id=<package_name>
iOS

iTunes App Store URL: http://itunes.apple.com/<country>/app/<app–name>/id/<app-ID>?mt=8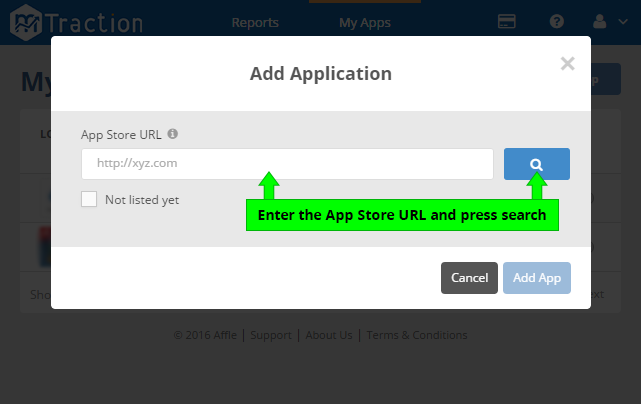 3. The app details will be automatically populated as below. Verify the details of the app and click Add App. You can see your app listed in the My Apps section.