Please follow the below steps for adding applications that are not yet listed on the app stores:
1. You can also add applications that are not available at the app stores. This can be done selecting the Not listed yet check box from the add application wizard.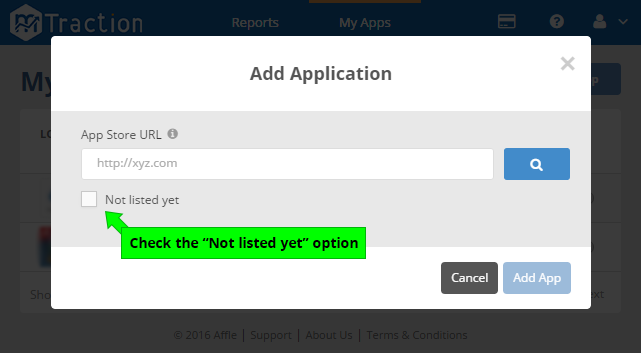 2. Provide your app details and click on Add App button. You can see your app added in the My Apps list.