Editing an application can be done by selecting the edit icon against the app to be edited on the My Apps section. This will open the "Edit Application" wizard.
Note:
You can only edit the App Name if the app is already listed on the app store.
You can edit the App Store URL and the App Name for a non listed app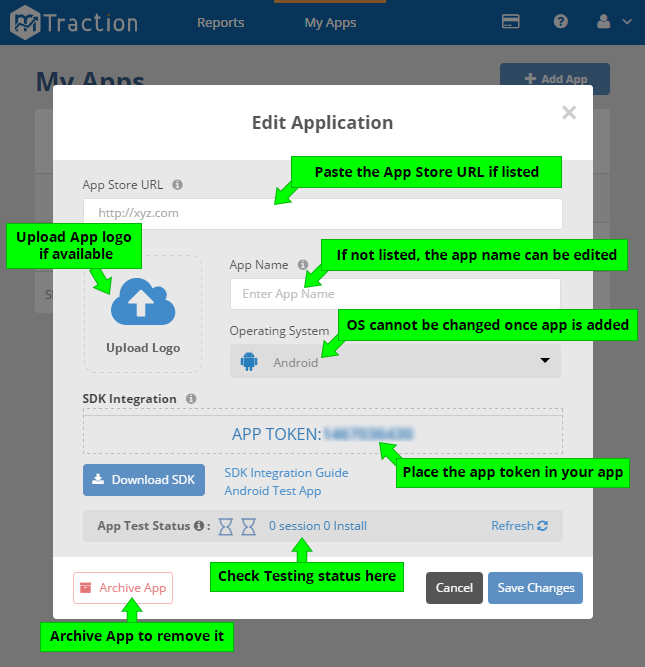 You may also remove an app from the My Apps list by clicking on the Archive App button from the Edit Application wizard.